K2 2017/2018
September 2017
K2 looked at and discussed the work of Andy Warhol for art this week. Warhol created a new type of art called 'Pop Art' using items from people's everyday lives such as Campbells Soup, Coca Cola and famous people from that era such as Elvis and Marilyn Monroe.
K2 then created their own Pop Art portraits, some of which are very scary and apt in the run up to Halloween!!!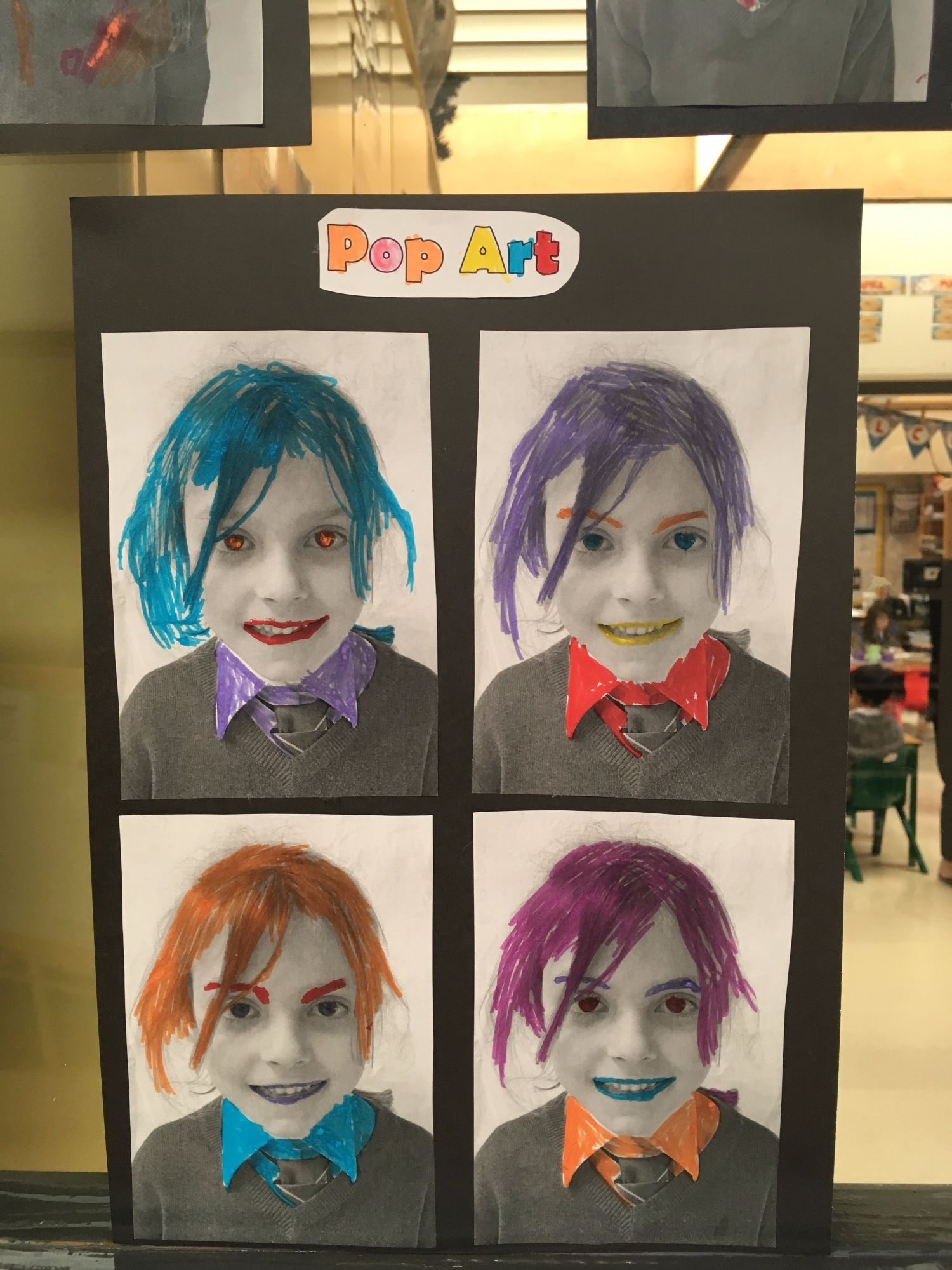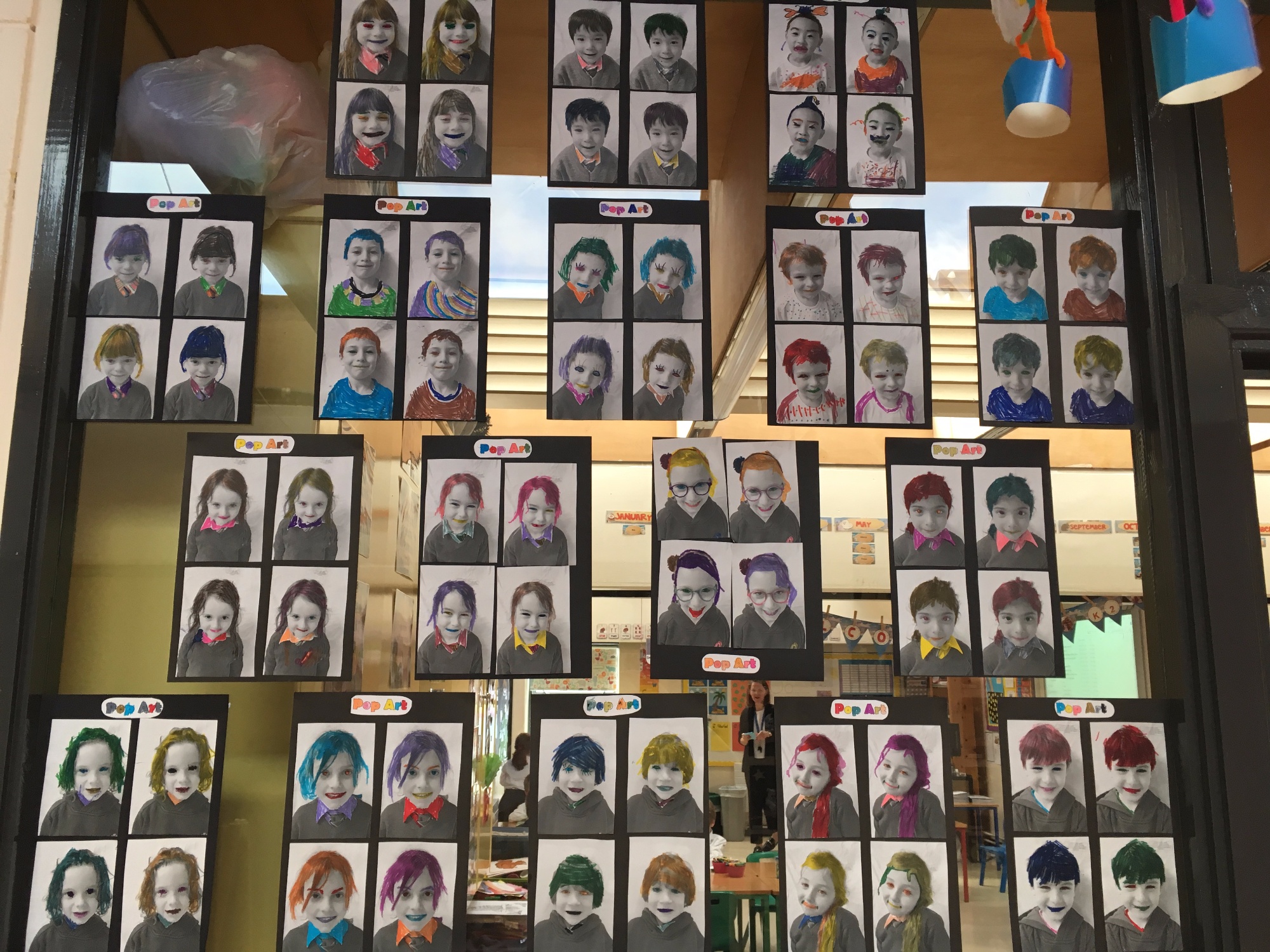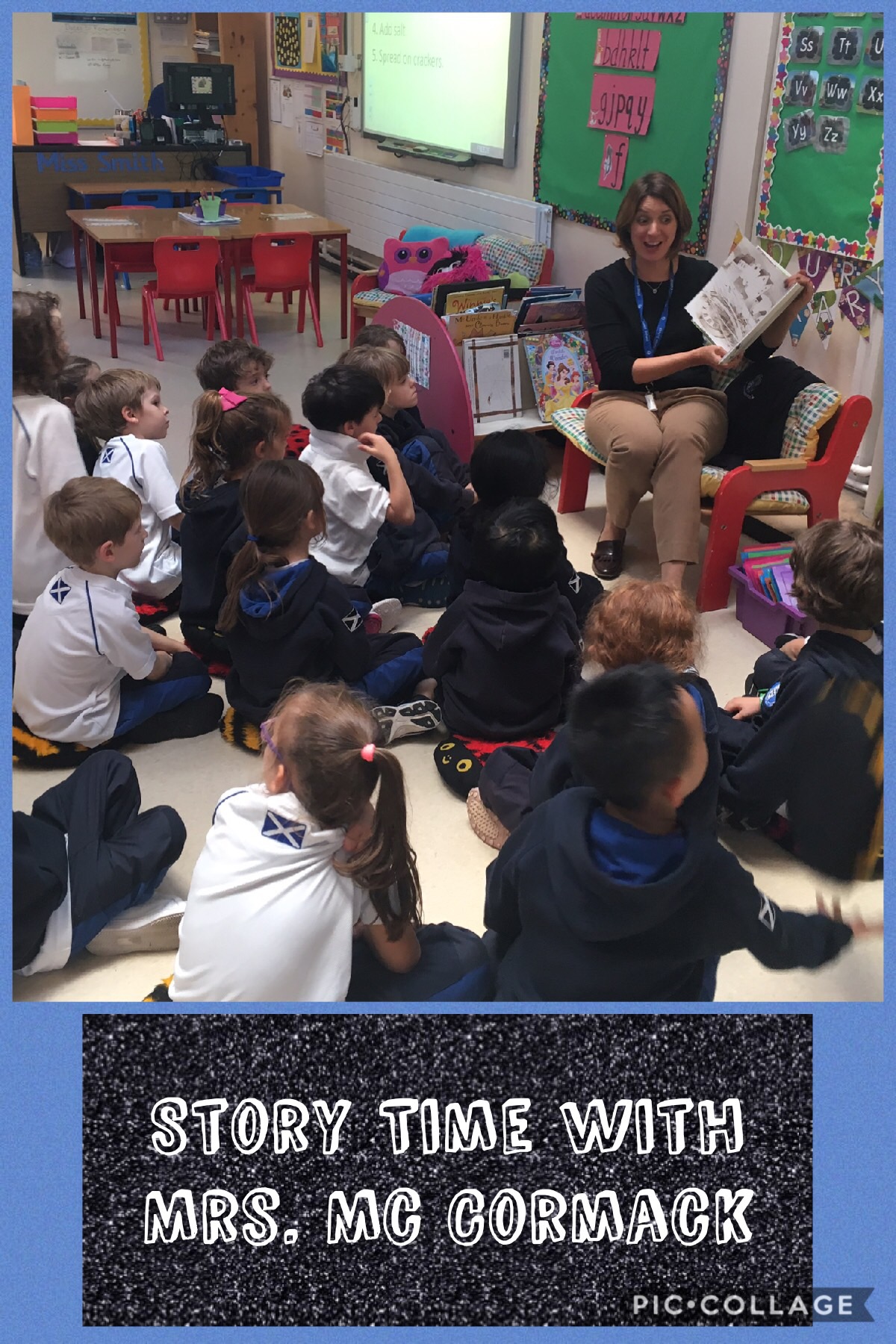 We had a very special visitor to our classroom this month.
Our Headmistress, Mrs McCormack, came to visit us and read us a story called What Do You Do With An Idea? We learnt that with one great idea we can all change the world!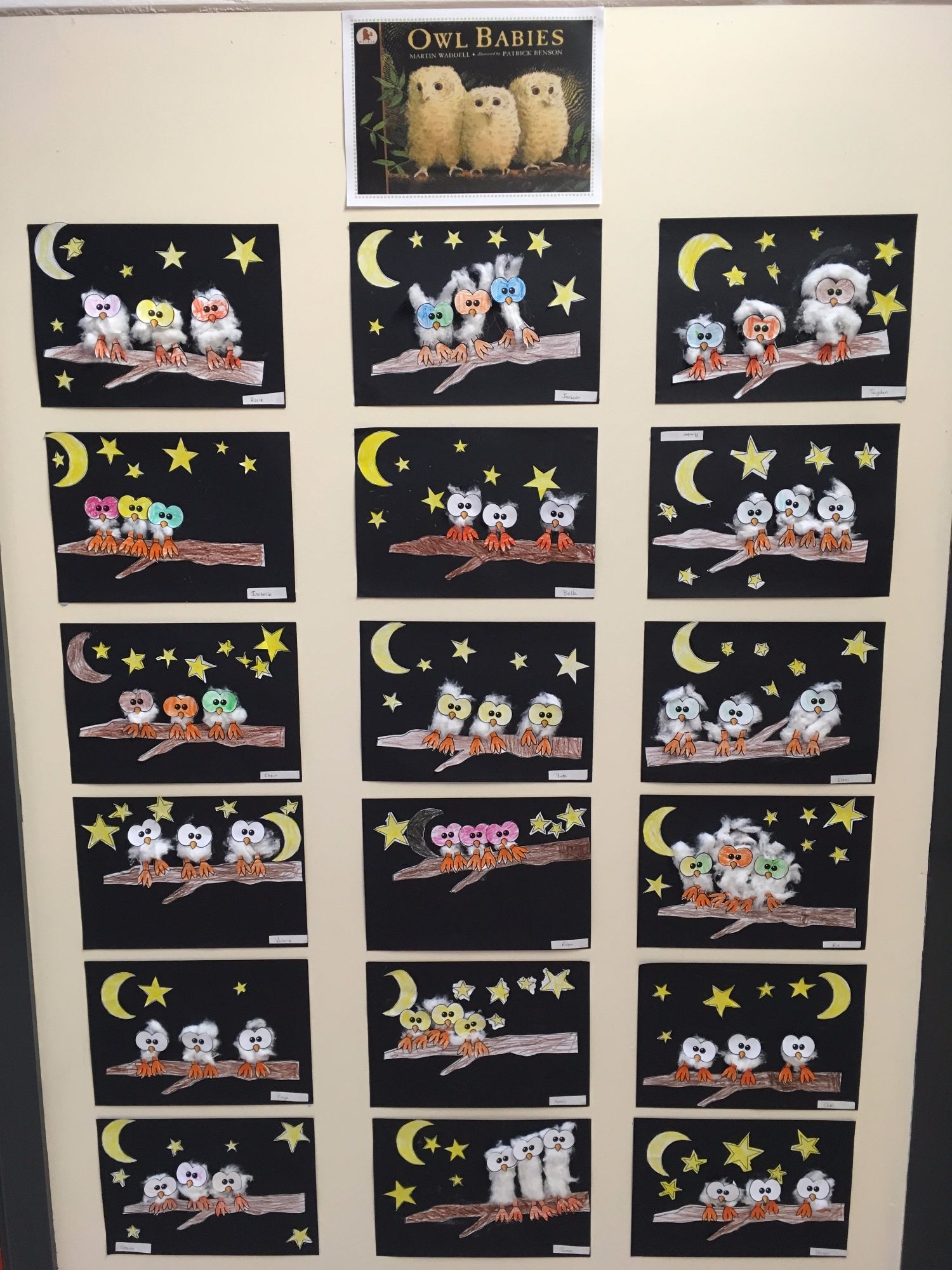 K2 listened to, and discussed, the story of The Owl Babies by Martin Waddell. We then made our very own Owl Babies pictures for art.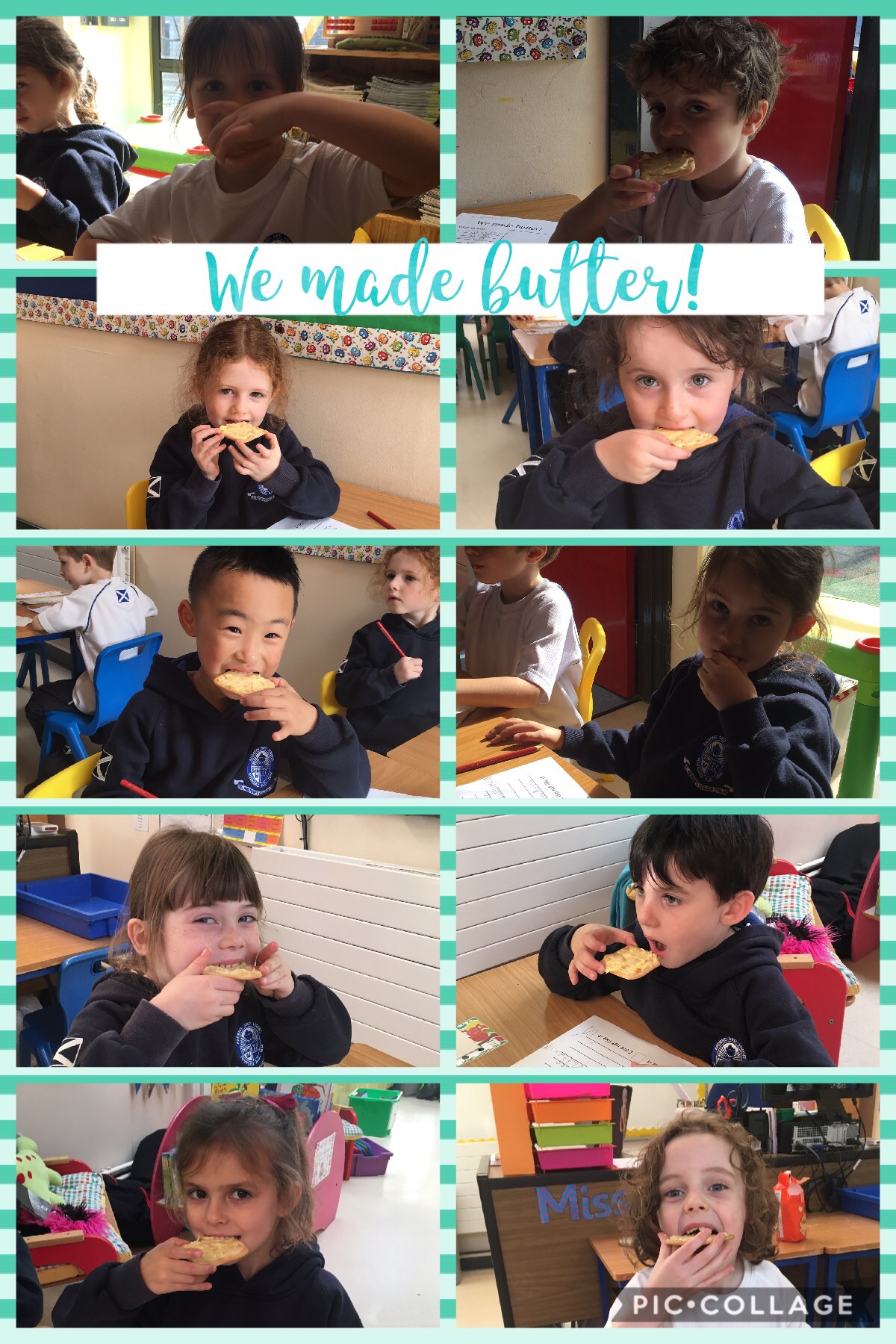 We also learned a little about the history of butter making. We watched videos on the process of butter making in the past and compared it with butter making today. We also made our very own butter using just a jar, cream and a marble - along with some blood, sweat and tears! We finally spread our butter on crackers, tasted it and gave our verdicts!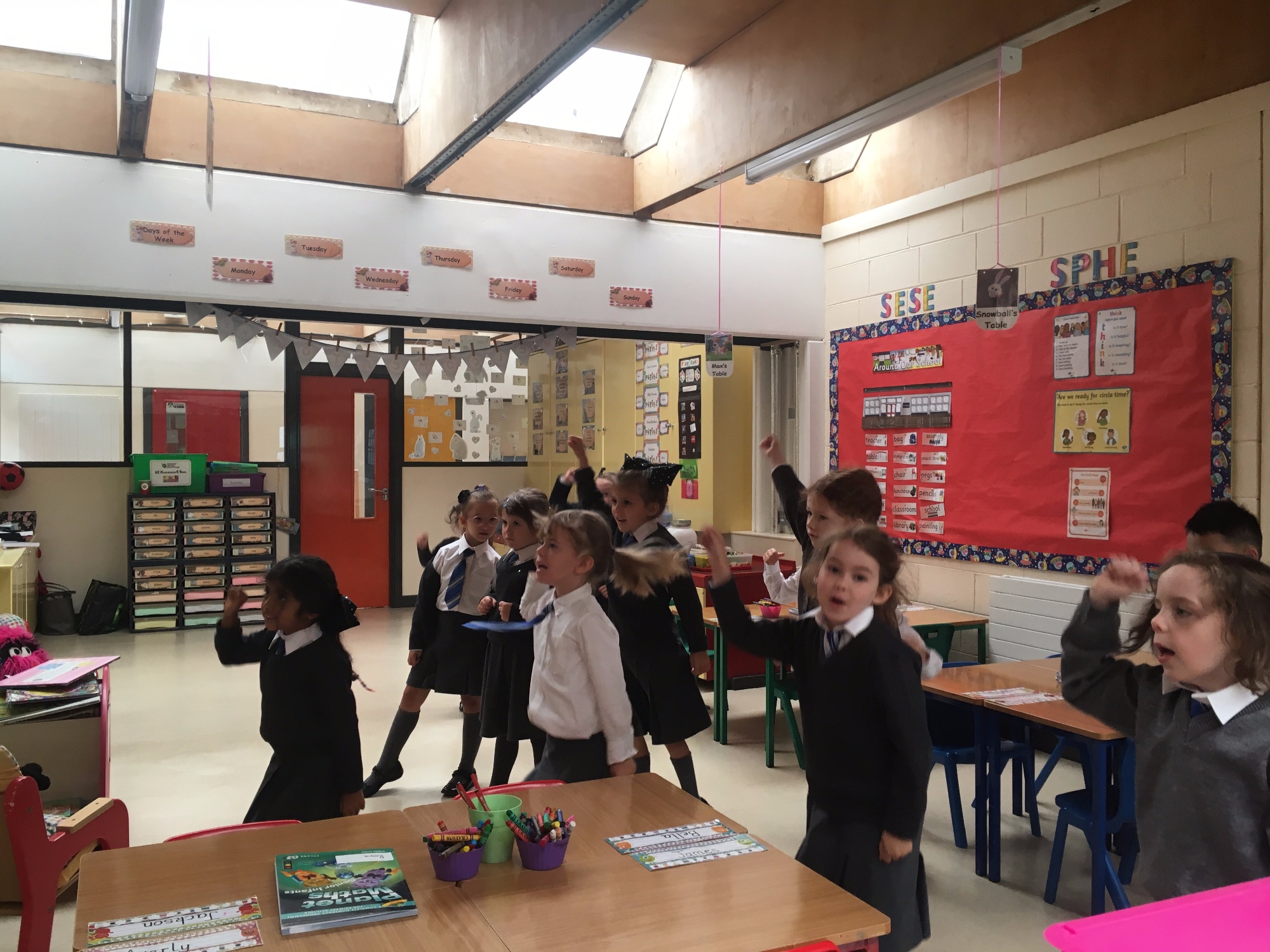 Here are some photos of us enjoying our Busy Break. We like to get up and moving in between lessons to wake us up and to work on strength, balance, motor skills, coordination, breathing and focus.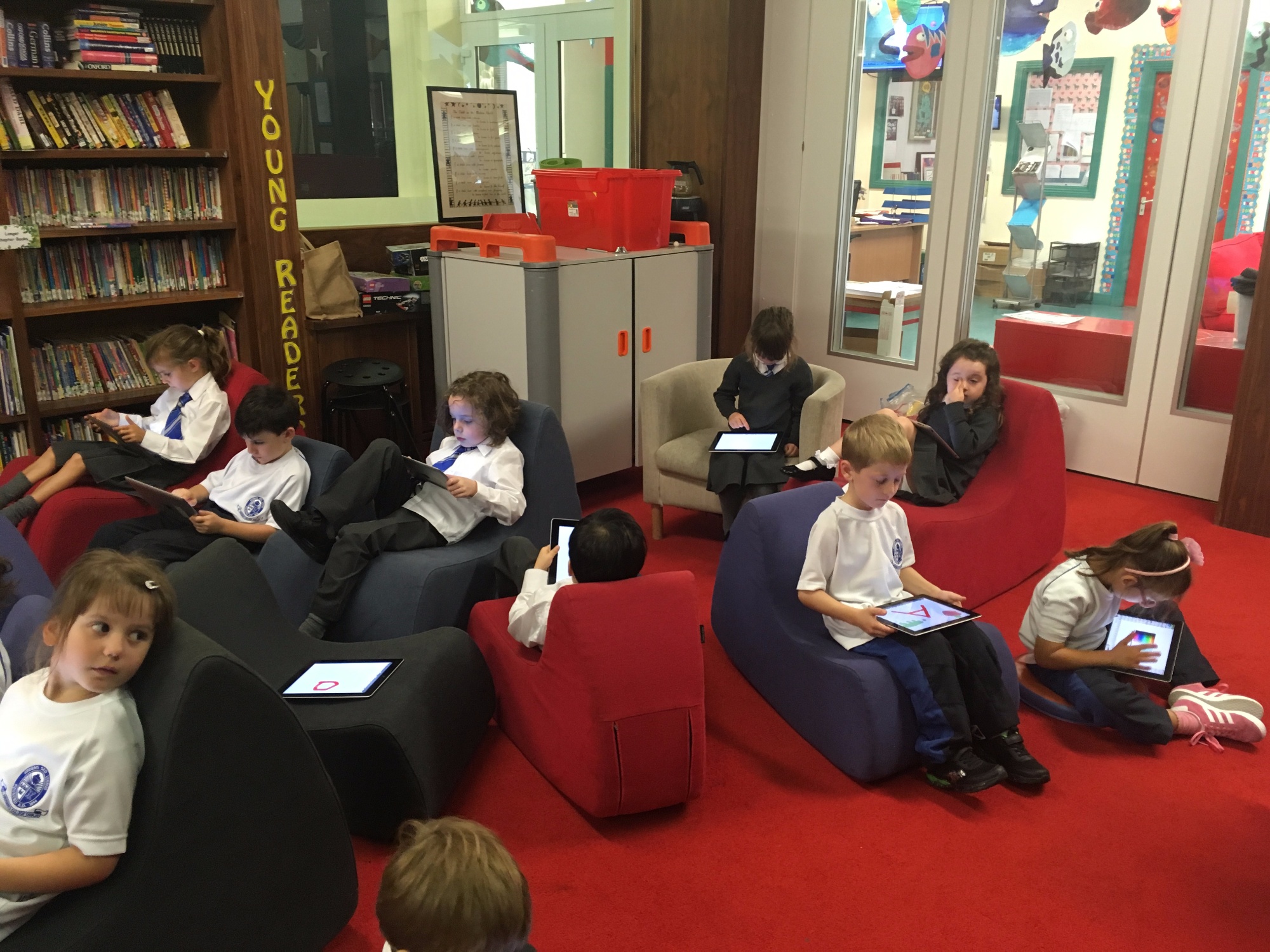 We have been busy learning to form letters on their iPads and drawing pictures of words beginning with particular letters. They got off to a wonderful start with the Aistear play curriculum making patterns from pegs and creating Lego, Jenga and Knex creations! They had their first library session where there was some wonderful reading going on as well as their first group violin lesson with Miss Armitage.
K2 also practised yoga to work on their breathing, balance, coordination, focus and strength.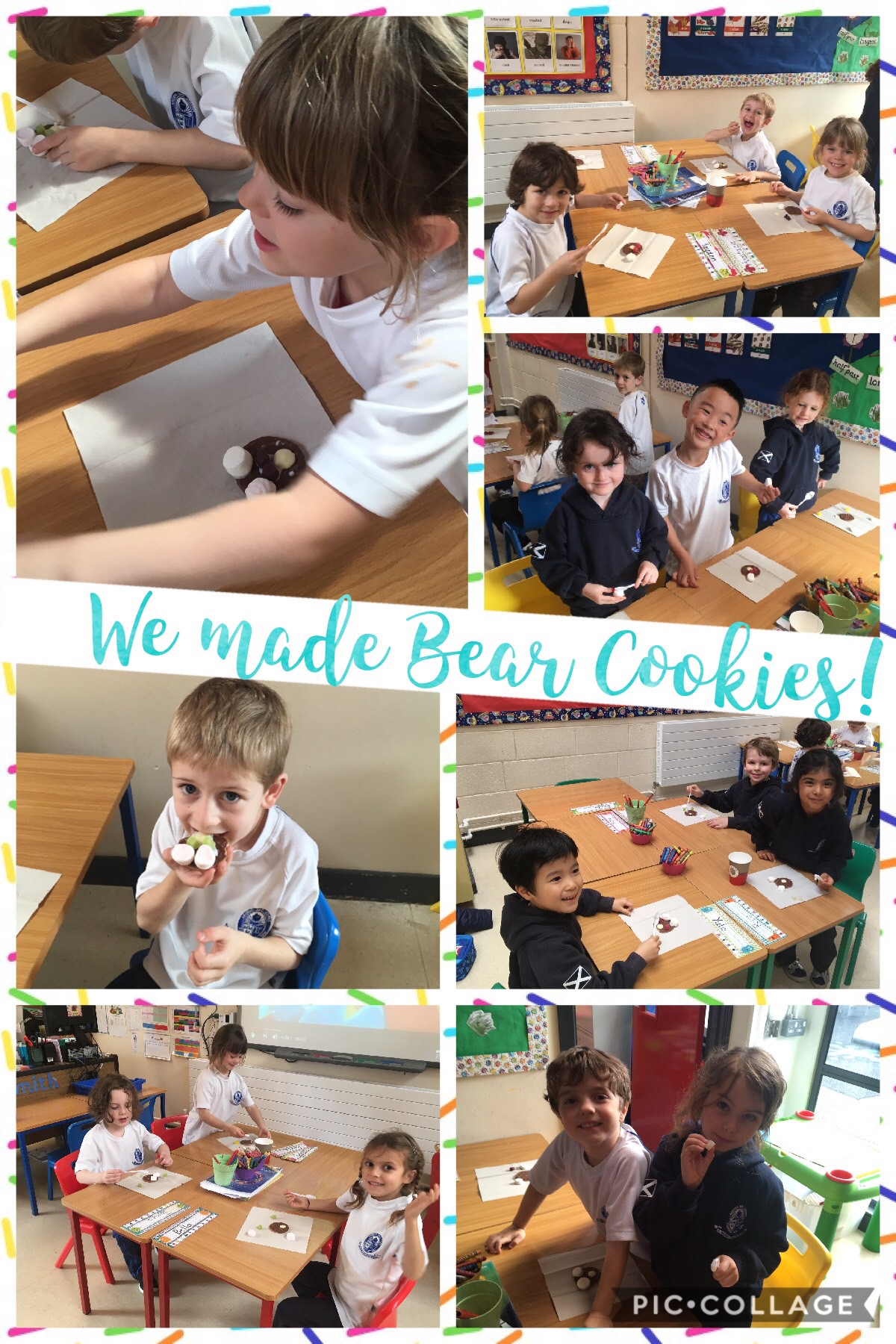 K2 have had a beary good start to the term and did some top koality work this week. We made fork painted teddies for art, learned a rhyme called 'Teddy Bear, Teddy Bear' and wrote about our favourite bears. For a treat we even made our own chocolate cookie bears on Friday which we enjoyed whilst watching an episode of Masha Bear.