Junior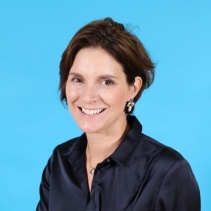 Welcome to St Andrew's College Junior School.

As the new Junior School Principal, I am honoured to join such a wonderful school where children are engaged, challenged and motivated by learning. At St Andrew's College Junior School, we nurture children of more than forty nationalities and pride ourselves on offering a safe, supportive and stimulating environment in which students of all backgrounds, interests and abilities can flourish both academically and socially.

Our curriculum is both rich and rigorous and we are committed to supporting and challenging every student in a range of subjects. In addition to the core subjects of the Primary School Curriculum, we offer a comprehensive language programme of French and Spanish (from Senior Infants) and an excellent and wide-ranging musical and instrument programme. Our team of highly-qualified class teachers, subject specialists and learning support practitioners are kind, caring and passionate about the growth of every child and our small class size gives opportunity for all students to find their own voice.
To complement the academic component of our busy timetables we have a host of events and activities that further enrich the lives and minds of our young learners. Annual concerts and plays, stunning art exhibitions and high-profile sporting events enable children to develop both resilience and confidence. During our team work (Dragon, Centaur, Griffin and Phoenix), students engage and interact with children from different classes and year groups and learn the skills of enquiry, cooperation and communication. Through charity work, children learn about the world around them and develop respect and responsibility for others. Should our students remain at St Andrew's College for the rest of their education or perhaps move internationally, we are confident that they are equipped with the knowledge, skills and attributes to become the next generation of outstanding thinkers, doers and simply well-rounded individuals.

St Andrew's College Junior School is committed to supporting the international and local families it serves. We have an active PTA and strong home-school dialogue and relations. Our weekly newsletter serves to inform parents about school life and illustrate the learning that is visible in every classroom. There are opportunities to be involved in class and school life and we see our parents as our partners in supporting learning. Termly school reports and twice-yearly parent meetings inform parents of progress and next steps to be made. In addition, we offer a range of excellent after-school care provisions and extra-curricular activities to further enrich the student experience and to work with families' schedules and needs.

As the new Principal, I am honoured to join such a wonderful school with a rich heritage and reputation for educational excellence. With many years of teaching experience in primary schools around the world, five years' tenure as a Founding Principal in Hong Kong and a Masters in Education Leadership, I bring a wealth of experience and insight into international education and progressive thinking and I am excited to be leading the school in its next period of growth. Like every teacher at St Andrew's College Junior School, I am passionate about education and look forward to helping your children to grow and become the very best they can be.

I look forward to meeting you soon.

Sarah McCormack