Physical Education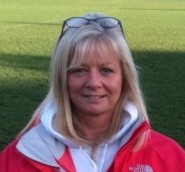 My name is Mrs Boyd and I have been teaching Physical Education in St. Andrew's for a number of very happy years. I am currently teaching P.E. to all classes in the Junior School. Over the years I have coached several sports and overseen many students develop into talented athletes. I have seen students progress through the school's successful hockey system to the Leinster provincial squads and on to the underage international stage for Ireland. I have had many successes with the hockey team in the Leinster leagues during my time teaching in the school.
Email : lboyd@st-andrews.ie

My name is Mr Ellis and I have been teaching Physical Education and Games in St. Andrew's for the past 12 years. I am head of the boys' sports programme and coach the many team sports on offer for Junior School boys. During this time I have taken great pleasure in seeing students continue their involvement in team and individual sports through secondary school and into their adult lives. I have a keen interest and passion in all areas of sports and through my teaching I strive to pass this on to the students.
Email: sellis@st-andrews.ie
We are delighted that Mrs Cole has recently joined the Junior School Sports Department.
Email: scole@st-andrews.ie