Music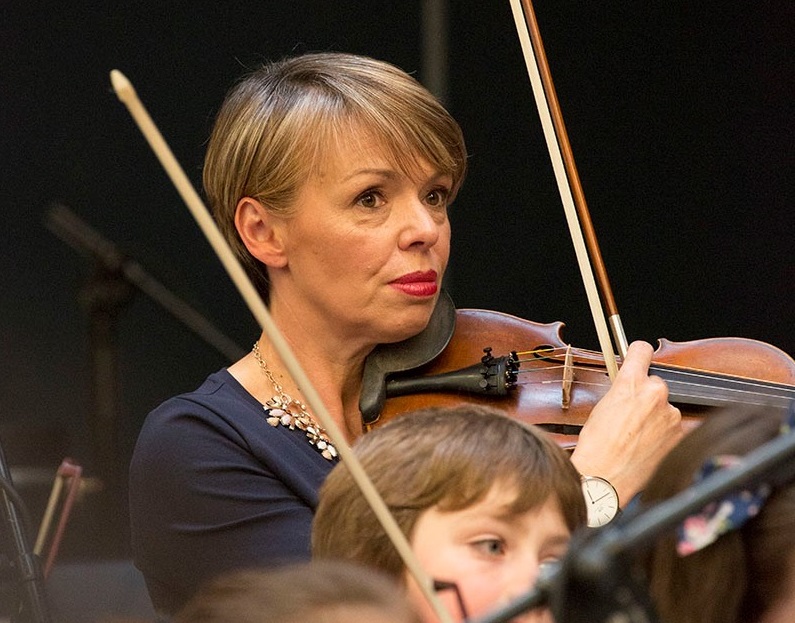 Hello there!
My name is Karen Armitage and I am the Head of the Music Department in St Andrew's College Junior School. I have been teaching for 18 years and this is my eighth year teaching in this school. I have studied piano, violin, singing and music theory passing the Associated Board of the Royal Schools of Music examinations and Royal Irish Academy of Music examinations. I have studied ballet for 12 years and I have qualifications in Montessori teaching, interior design and advertising.
I primarily teach music through adapting the Department of Education Music Curriculum strands, namely Performing, Listening and Responding and Composing/Improvising. I teach every child in the school every week. Our highlights of the year are our whole-school Christmas Concert, P6 Musical and our end-of-year Summer Concert which involves the children singing, dancing and acting with costumes, light and sound. A lot of work but a lot of fun! We also hold our own in-house Performing Arts Festival in February and have two thriving choirs and a string orchestra. We also set up a Parents' Choir three years ago that meets every week and performs every year with the Junior School children. I believe exciting opportunities such as these encourage children to grow in confidence whilst giving each child a sense of responsibility and commitment to their peers. Children constantly amaze us with how talented, creative and inspiring they can be.
Our exciting developments over the past six years have been the introduction of individual and group instrument lessons to over 150 students during the school day where children can choose from a range of instruments – piano, violin, cello, double bass, guitar, ukulele, drums and voice. We have also introduced a String Programme to all children from K2 up to P6. The children learn the violin in their class groups from K2 and can choose violin, cello or double bass from P3 onwards.
I look forward to working with your children in the coming year as we sing, perform, compose, play and enjoy the many wonderful opportunities and experiences learning music can provide.
Karen Armitage
Email : karmitage@st-andrews.ie