News
FEBRUARY 2018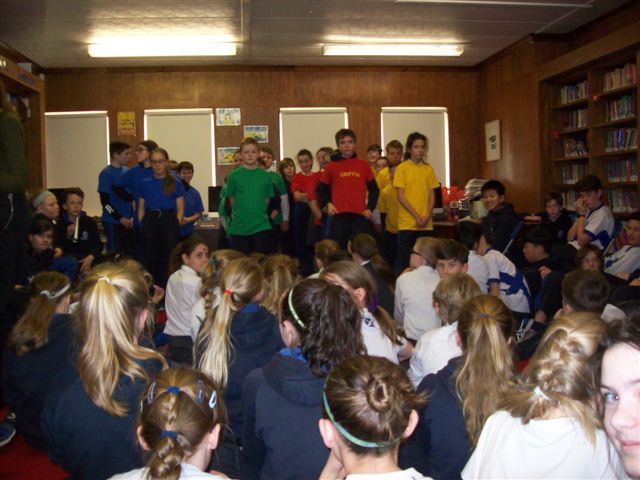 The annual General Knowledge Inter-House Quiz was held on 5 February . The Junior School was divided into three groups P1 – P2, P3 – P4, and P5 – P6 and from each class three members of each House formed a team. The questions ranged over many topics including sport, geography, music and astronomy,
The winners were as follows:
P1 – P2 group - Phoenix
P3 – P4 group - Dragon.
P5 - P6 group - a tie between Dragon and Phoenix
When the scores for this event are added to the points already awarded the totals are:-
Centaur 364
Dragon 310
Griffin 275
Phoenix 389
NOVEMBER 2017
This annual French and Spanish Quiz was held in the library on 21 November. The school was divided into 3 groups – P1/P2, P3/P4, and P5/P6 and each group (where possible) entered 8 members from each of the 4 Houses – four to answer French and four to answer Spanish questions. These questions were set and asked by Ms O'Hare and Ms Gonzalez and Dr Frewin recorded the scores.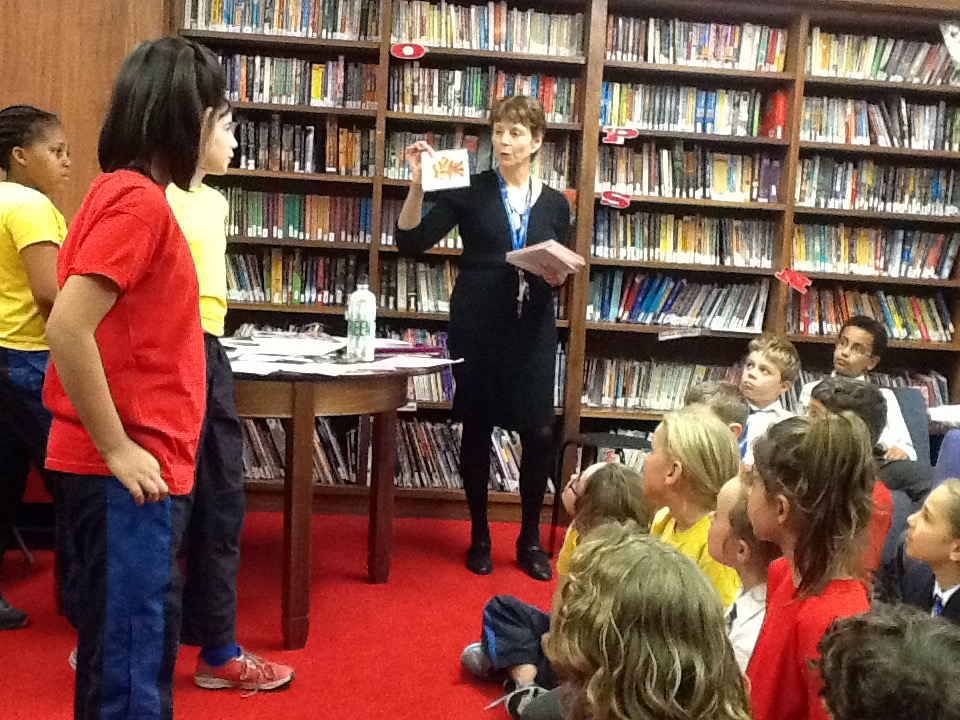 Unfortunately there was only one member of Phoenix in P1/P2 to answer the Spanish questions so a special mention of Charlotte Shields who scored 12 correct answers on her own – more than some teams of four members managed!
The House scores now stand at:
Centaur 198
Dragon 123
Griffin 143
Phoenix 204
SEPTEMBER 2017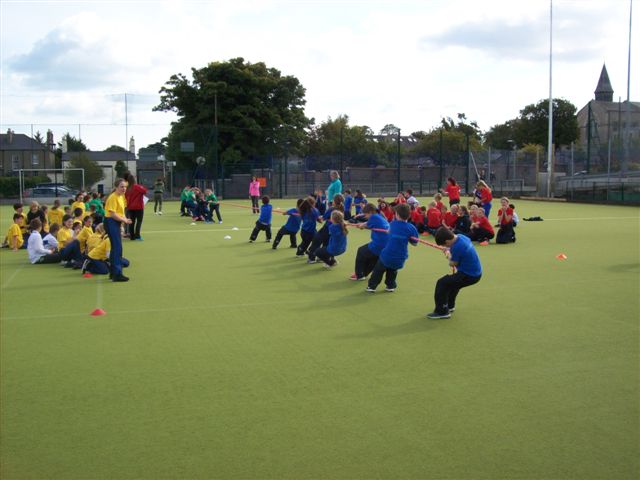 On Monday 18 September the first Junior School House event of the year took place. The weather was dry and sunny and perfect for the Tugs of War and Relay Race contests. The children were dressed in blue, yellow, green or red shirts signifying their House loyalties and were cheered on by fellow House colleagues and affiliated members of staff. On returning to the playground everybody received an ice-cream - a perfect way to finish the day. A big THANK-YOU to the games staff who conducted the events so efficiently. For some House photographs please click here.
After the games the House points stand at: