Smart Cards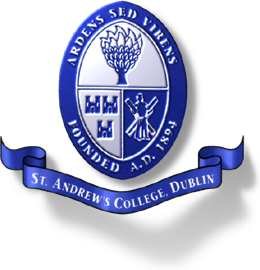 SMART CARD SYSTEM 2017 / 2018
INFORMATION FOR PARENTS
The Smart Card may be used to purchase food in the canteen at lunch and break times. New students will receive this card shortly after their photographs have been taken during the orientation meetings in August.
On receipt of their card, students who wish to use the Smart Card system should make a payment (minimum €25 up to a maximum of €125) by cheque payable to St Andrew's College, by credit card or online. As this is intended to be a cashless system, no cash payments will be accepted.
Payments may be credited to the Smart Card throughout the school year.
For the first week of term only:
Smart Cards plus cheques/credit card details should be inserted in envelopes available at the Smart Card office. These envelopes must be placed in the designated bin provided. If the envelopes are placed in the bin by 9.00am, the cards will be available for collection in the dining hall at 11.30am. Envelopes received after 9.00am will be available the following day. If payment is made online, the card is automatically updated and may be activated at tills or in the Smart Card office.
Subsequent to the first week:
Smart Cards may be credited at the Smart Card office in the dining hall between 8.15am and 8.30am on any school morning. At other times, cards should be placed in envelopes provided and placed in designated box outside the Smart Card office. If a card is received prior to 11.30 am it will be available for collection on the following morning. If payment is made online, the card is automatically updated and credit will be available within one working day.
Lost Cards?
A great advantage for the user is that there is no need to carry cash for food purchases. A card may be cancelled immediately its loss is reported and credit for any unused amount transferred to a replacement card. Please note, however, that it is the responsibility of the pupil to report the loss as soon as possible - the College cannot be responsible for misuse of a card if its loss is not reported. There is a €6 administrative charge for replacement of lost cards.
Insufficient funds on the card?
A card-reader is positioned at the dining-hall entrance to enable users to establish the balance remaining on their card. In the event of a pupil arriving at a checkout with insufficient funds for the lunch purchased, his/her card will be withheld and a fixed fee of €5 will be charged for its return. Thus the pupil concerned will not have to go without lunch on that day.
Food Available?
The card enables pupils to choose from a great variety of meals at different prices. Also, healthy snacks may be purchased at break time.
Please note that an analysis of purchases on any card is available, on request, from the Smart Card Office.
If you have any queries on any of the above, please contact the Bursar's office.